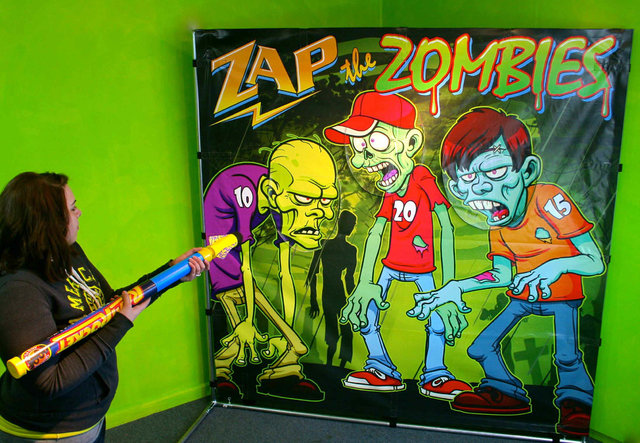 Zombie Zap
Ideal For: Ages 10+
Details: Zap the Zombies uses rocket launchers to propel SAFE foam rockets at the targets. Like all of our games, Can be set up in less than five minutes and can be used indoors or out.
Zombie Zap comes with 2 Rocket Launchers (bows) and 12 Darts.
* If games does not come back with ALL darts you will be charged $20 replacement charge for the darts.