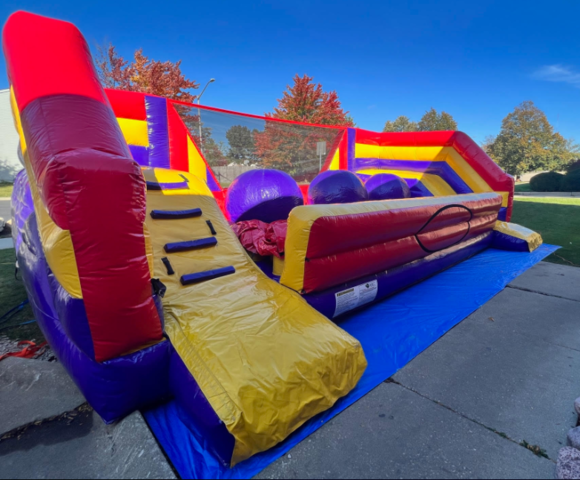 Wipe Out
Wipe Out!
Have you ever wanted to try your Ninja or Leap Frog skills? Our classic wipe Out is now available in a 3-ball model if you're looking for a lightweight unit or need a smaller footprint . This game features a series of three giant inflatable balls which challengers must run or leap across from ball to ball like a frog to the other side! But don't worry if you fall off, this floor of the pit protected by our super-soft Zero Shock landing mattress.
supervision is required for this unit. 22' Wide 31' Long and 9' Tall
This unit can not get wet. ok to be used indoor or outdoor.