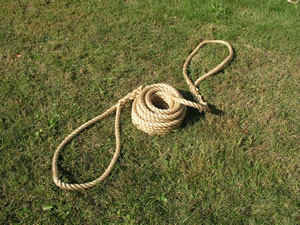 Tug-O-War Rope!
Delivery Rate: Varies
Ideal For: Ages 5+
Details: A contest in which two teams pull at opposite ends of a rope until one drags the other over a central line. Great for kids & adults!
Looking for a fun and exciting outdoor activity? Look no further than our Tug-O-War Rope! Made from durable, high-quality materials, this rope is perfect for backyard games, team building exercises, and more. With a length of 25 feet and a sturdy grip, it can accommodate multiple players on each side for a thrilling competition. Whether you're hosting a family barbecue or organizing a company picnic, our Tug-O-War Rope is sure to provide hours of entertainment and friendly competition. Order yours today and get ready to pull your way to victory!