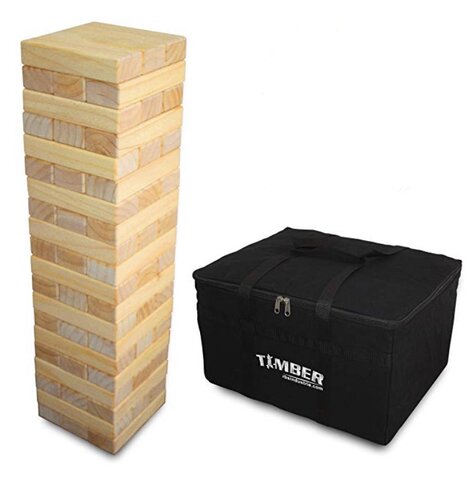 Timber Jenga
Timber Jenga is the smaller if the Giant Jenga series. This is stackable to 5' take it to a Party, BBQ or just a great family night of competition.
54 Pieces with storage case.
Please note if you do not return the exact amout of pieces you will be charged $25 per piece.