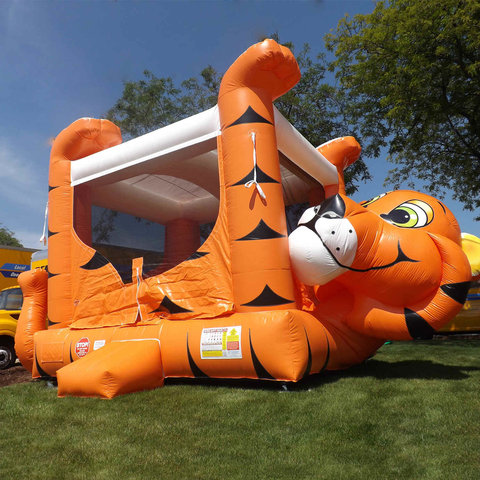 The Tiger Belly 16 x 25
The Tiger Belly is great for younger children. This moonwalk features child-proof wall netting that won't catch small fingers, yet remains transparent enough to allow for easy supervision. This 16' by 25' by 14' Tall inflatable jump-house is a very inexpensive option for your next party.
Size 16' x 25' and 14' Tall
Weight Capacity 300-1000 pounds
Capacity 8-14 participants at one timeFor an additional cost of $5.00 you can rent an extension cord
Please make sure NO PET WASTE is located where the inflatable will be placed of be subject to an animal waste fee.