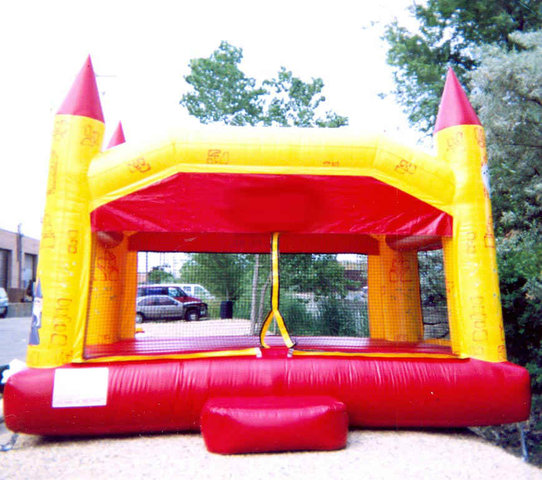 Red & Yellow Castle 15 X 20
The Red & Yellow Castle is great for your kids and adults. This 15' by 20' inflatable jump-house is a great activity centerpiece for your next party.
Features: Built-in Step, covered top to create a little shade on the really sunny days.
Size 15 x 20 and 18ft Tall
Weight Capacity 300-1000lbs
Capacity 8-16 participants at one timeFor an additional cost of $ 5.00 you can rent an extension cord
Please make sure NO PET WASTE is located where the inflatable will be placed of be subject to an animal waste fee.