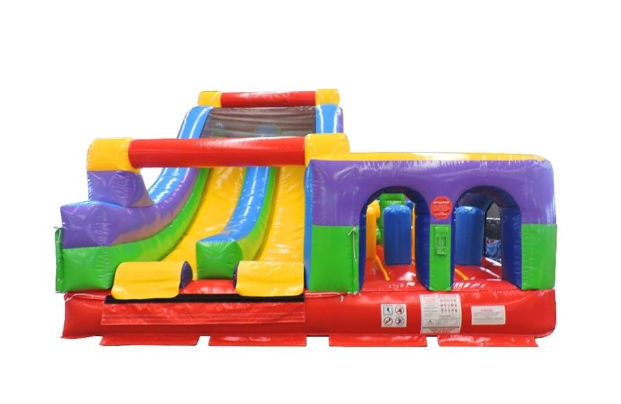 Radical Run Inflatable Obstacle Course
15' Tall 18' Wide and 29' Long
This Obstacle Course is sure to make a statement!
This unique inflatable unit combines all the thrills and the same excitement of an extended length obstacle course, into a compact unit that can fit into tighter areas like high school gymnasiums. What also makes this unit special is that its entry and exit points are at the same location.
This Inflatable Obstacle Course has a maximum weight limit of 1,000 lbs, so it is recommended that only 4 participants are active on the unit at any given time.