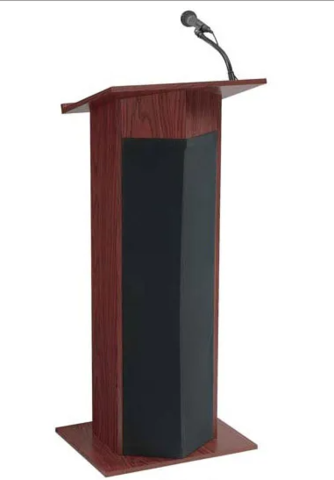 Lectern/Podium with Microphone
Sound Craft Lectern P.A. Good for office meetings and smaller events.
Dimensions-46" H x 22" W x 17" D
This podium/Lectern amplifies the speaker's voice in a great way. It reaches mid-size audience of up to 900 people. It is very functional and elegant and has a great sound. Control panel that has two mics input and line in/out and a range of multimedia functions for a complete A / V experience. It also includes an extension output and the sound can be custom-made with the help of a range of tone controls.