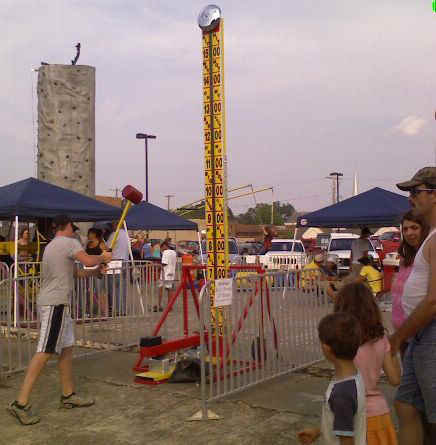 High Striker
Ideal For: Ages 12+
Details: Towable. Can be set up on any surface. Kiddie size also available.
Looking for a fun and exciting way to entertain your guests at your next event? Look no further than the High Striker! This classic carnival game is sure to be a hit with people of all ages.
The High Striker features a tall tower with a bell at the top. Participants use a large mallet to strike a lever, which propels a weight up the tower. The goal is to hit the bell at the top of the tower, signaling a successful strike.
The High Striker is perfect for outdoor events such as fairs, festivals, and company picnics. It is easy to set up and can be played by individuals or in teams. Plus, it provides a fun and competitive atmosphere that is sure to keep your guests entertained for hours.
So why wait? Add the High Striker to your next event and watch as your guests line up to test their strength and skill.