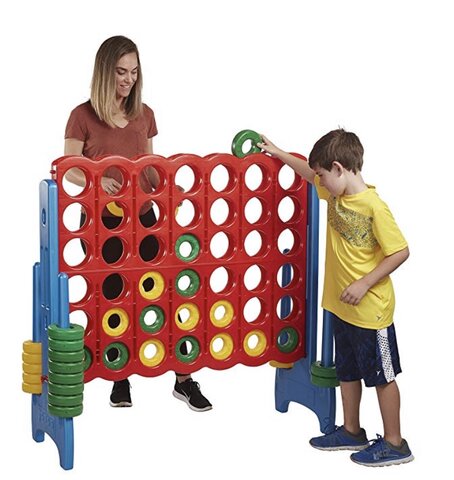 Giant Connect Four
Looking for a fun and engaging game that will keep everyone entertained for hours? Look no further than the Giant Connect Four!
This oversized version of the classic game features a sturdy frame and colorful pieces that are sure to capture the attention of players of all ages. Whether you're hosting a backyard barbecue, a family gathering, or a corporate event, the Giant Connect Four is the perfect addition to your entertainment lineup.
The game is simple to play: just drop your colored discs into the slots and try to connect four in a row before your opponent does. But don't be fooled by its simplicity – the Giant Connect Four requires strategy, skill, and a bit of luck to win.Made from high-quality materials, the Giant Connect Four is built to last and can be enjoyed year after year. So why settle for a boring game when you can bring the excitement of the Giant Connect Four to your next event? Order yours today and get ready for some serious fun!
If you opt to do customer pick up, you must have a pick up truck or box truck. This cannot be taken apart.
dimentions are 42" tall and 46" wide.