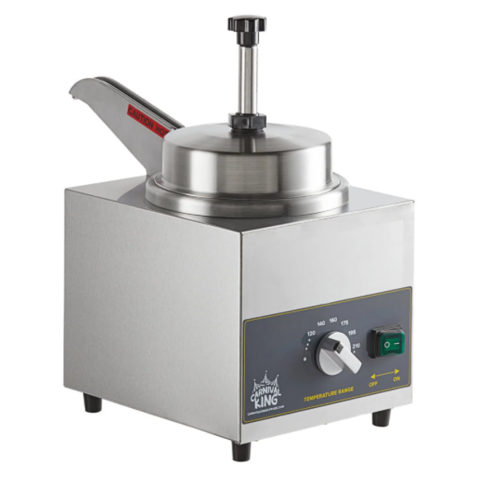 FE-Karnival King Cheese Dispenser
An excellent addition to concession stands, buffet lines, and other foodservice operations, this 3.5 qt. warmer is designed to keep your most popular toppings or condiments hot and ready to serve! Whether you're serving nacho cheese, hot fudge, chili, or buttery popcorn topping.
Item model may vary from shown picture.