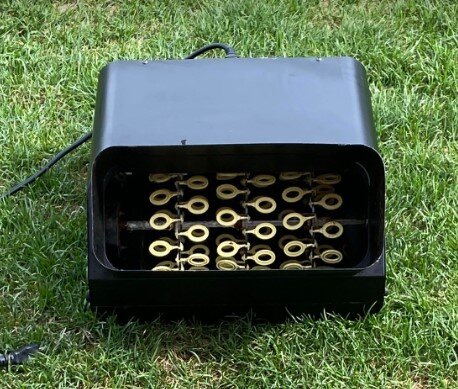 FE-Bubble Machine
Bubble Solution sold separetly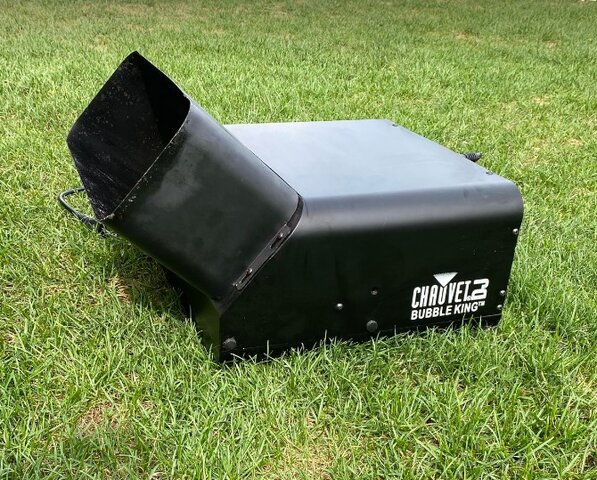 Introducing the Bubble Machine, the ultimate solution for creating a fun and magical atmosphere at any event or gathering. This high-quality bubble machine is designed to bring joy and excitement to kids and adults alike.
The Bubble Machine is built with durability and performance in mind. It features a powerful motor that produces a continuous stream of bubbles, creating a mesmerizing effect that will capture the attention of everyone around. Whether it's a birthday party, wedding, or any other celebration, this bubble machine is guaranteed to be a hit.
With its user-friendly design, the Bubble Machine is incredibly easy to operate. Simply fill the reservoir with bubble solution, plug it in, and watch as the machine starts generating a steady stream of beautiful bubbles. Create the perfect ambiance for any occasion.
Safety is a top priority with the Bubble Machine. It is designed with a sturdy construction to ensure long-lasting use. The compact and lightweight design makes it easy to transport and set up anywhere, making it a great addition to outdoor parties or indoor gatherings.
Not only does the Bubble Machine create a visually stunning display, but it also adds an element of interactivity to any event. Kids and adults can have a blast chasing and popping the bubbles, creating unforgettable memories for everyone involved.
So why wait? Bring the fun and excitement of bubbles to your next event with the Bubble Machine. Order now and get ready to create a magical atmosphere that will leave your guests in awe.