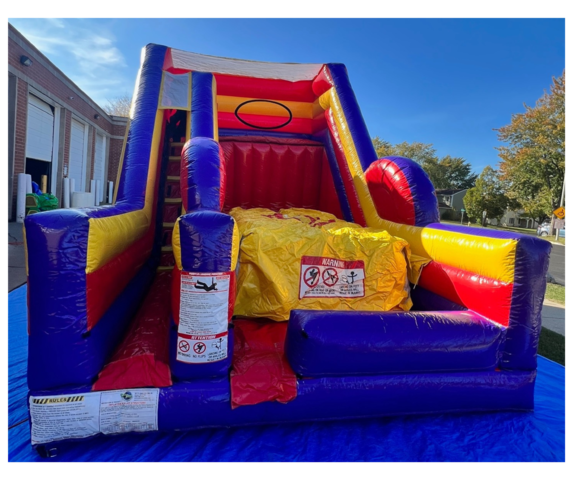 Cliff Jump Jr
RPR Cliff Jump Jr!
Calling all Junior Daredevils! All-new Cliff Jump Jr. for the little ones and absolutely perfect for birthday parties with its all-new compact size!
Are you brave enough to scale the cliff and jump off the Cliff Jump Jr? Start by climbing up the narrow cliff stairs to the top of the cliff. Look down at the red bulls-eye that shows you exactly where to jump into the super-soft Zero Sock landing bag. Our air bag landing system is based on a series of vertical pillar-shaped inflated fingers, which act like huge shock absorbers.
Supervision is required for this unit.
12' Wide 21' Long and 12' Tall
This unit can not get wet. ok to be used indoor or outdoor. Uses 2 blowers