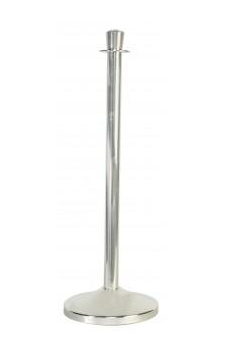 Chrome Stanchion (Rope Rented Separately)
Details: Chrome, 40" High.
Introducing our sleek and durable Chrome Stanchion, the perfect addition to any event or venue. Made with high-quality materials and designed with a modern aesthetic, this stanchion is sure to impress your guests and elevate the look of your space.
The Chrome Stanchion is compatible with a variety of rope styles and colors, allowing you to customize the look to fit your specific needs. Please note that the rope is rented separately.
Easy to set up, this stanchion is perfect for events of all sizes and can be used both indoors and outdoors. Its sturdy base ensures stability and safety, while its sleek chrome finish adds a touch of elegance to any setting.
Rent our Chrome Stanchion today and take your event to the next level!