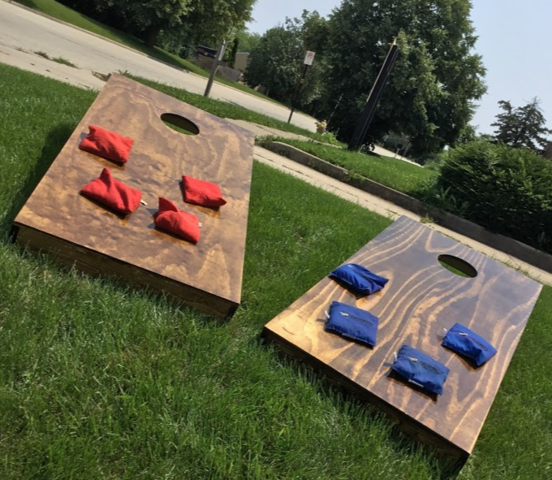 Bean Bag Toss - Bags / Cornhole
Ideal For: Ages 6+
Details: Different styles available. Each set come with 2-sets of 4 bags and 2 playing boards.
Actual product may vary from image.
Looking for a fun and exciting game to play at your next outdoor gathering? Look no further than Bean Bag Toss, also known as Cornhole! This classic game is perfect for all ages and skill levels, and can be played in any backyard, park, or beach.
The game consists of two wooden boards with a hole in the center, placed a set distance apart. Players take turns tossing bean bags filled with corn or other materials at the boards, aiming to get the bag through the hole or on the board. Points are awarded for each successful toss, with the first player to reach a predetermined score declared the winner.
Our Bean Bag Toss set includes two high-quality wooden boards with a durable, weather-resistant finish, as well as eight regulation-sized bean bags in two different colors. The boards feature folding legs for easy storage and transport, making it the perfect game for tailgating, camping, or backyard BBQs.
Whether you're a seasoned Cornhole player or a beginner looking for some outdoor fun, our Bean Bag Toss set is sure to provide hours of entertainment for everyone.