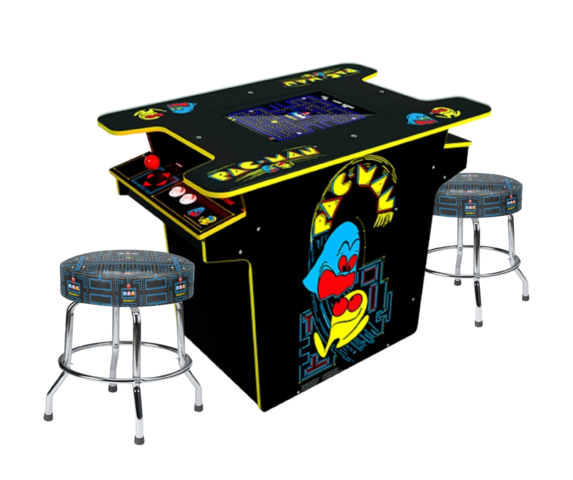 Arcade1Up - Pacman H2H Arcade Table with 2 Stools
CUSTOMER PICK UP IS NOT AN OPTION FOR THIS ITEM
This item can not be used outdoors it must be used inside, or under a covered area.
​​​​​​​
Ideal For: All ages Comes with 2 stools.
Description
Face your competition -- literally -- with this Black Series Pac-Man™ Head-to-Head Arcade Table from Arcade1Up! Bringing you authentic retrogaming experiences at attractive home arcade price points,
Standing 29" high, head-to-heads play great, look great, and their classic cocktail form factor make them instant conversation pieces.
Power up that arcade nostalgia (no matter what decade you grew up in!) with this special edition table, as you guide Pac-Man™ through those mazes while evading Blinky, Pinky, Inky and Clyde. And when you're ready for a change of pace, this Pac table PACKS in an unreal eleven additional classic games: Galaga™, Dig Dug™, Mappy™, THE Tower of Druaga™, Rompers™, New Rally-X™, Rolling Thunder™, Dig Dug™ II, Galaxian™, PAC & PAL™, and Super Pac-Man™, all included!
Your table is ready…it's the Black Series Pac-Man™ Head-to-Head from Arcade1Up. 1 table, 2 players, 12 games, endless fun!
Specifications: 17" Color LCD Screen, Two Control Panels, 1 Speakers on each side, 2 Clear Deck Protectors, Clear Protective Top Surface, Adjustable Volume
WATTAGE: 14.97W
VOLTAGE: 12V
ACTUAL PRODUCT DIMENSIONS INCHES: 39 H X9.75 D X29.75 W
ACTUAL PRODUCT WEIGHT POUNDS: 82.23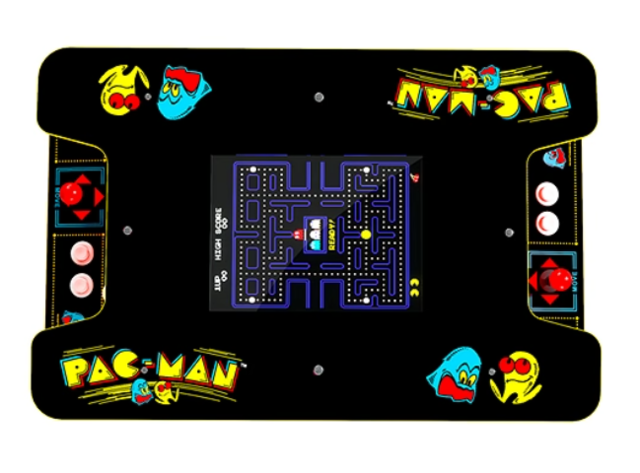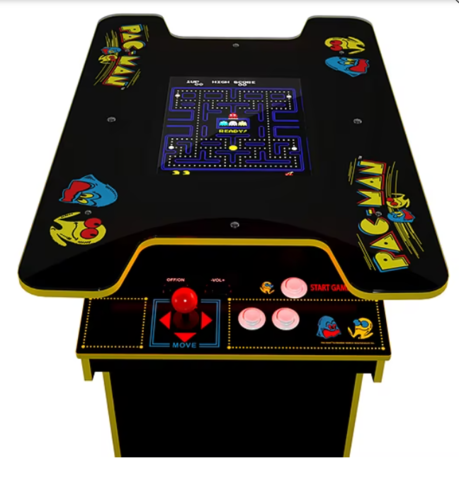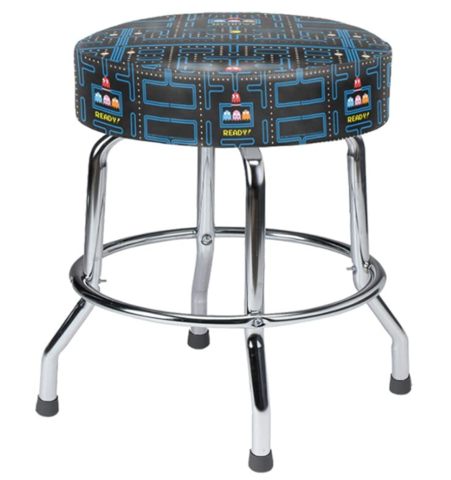 .