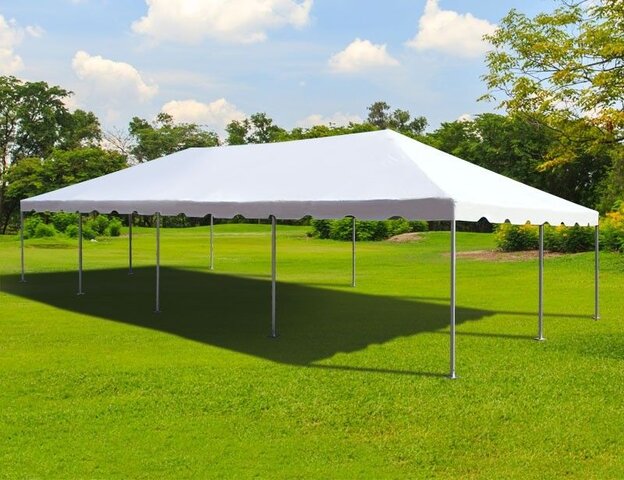 20' x 40' Frame Tent
*IMPORTANT* Please notify us if you have any underground electrical or sprinkler systems (Or anything that would prohibit us from staking down the tent). This must be known because there are multiple 2 1/2' stakes that are put into the ground to keep the tents up. (stakes go in 1' to 1 1/2' into the ground)
We can accomodate if staking into the ground would be an issue.
A 20x40 Frame Tent needs to use 8 water barrels. You must supply your own water to fill the Barrels. For an additional charge we can fill them before hand for $10 each barrel. YOU MUST TELL US IN ADVANCE IF YOU NEED THEM FILLED.
Frame tents are advantageous for applications that require the maximum usage of space under the tent top. The tent top is secured to a tent frame, which is erected and supported by frame legs around the perimeter eliminating the need for center poles.
Popular applications for outdoor frame tents include, but are not limited to, weddings, trade show exhibits, graduations, parties and many other events which may require a party tent.
Capacity Seated: 80