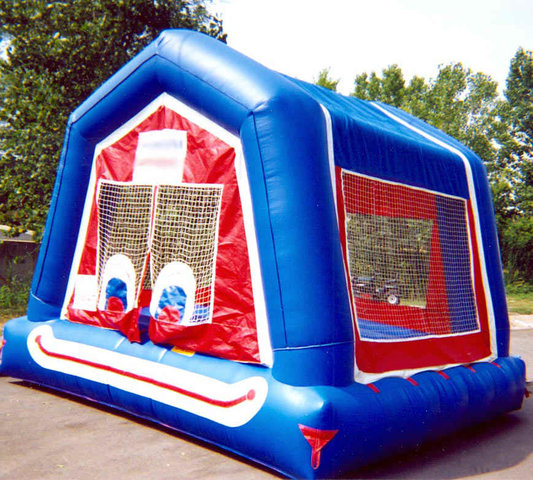 15' x 15' Clown Face
Introducing our Clown Face inflatable, perfect for adding a fun and playful touch to your next event! This colorful and eye-catching inflatable features a large clown face with a big red nose, bright blue eyes, and a wide smile that is sure to delight both children and adults alike.
Made from high-quality, durable materials, this inflatable is built to last and can withstand even the most enthusiastic play. It's easy to set up and take down, making it a convenient addition to any party or event. Plus, its compact size when deflated means it's easy to store and transport.
Whether you're hosting a birthday party, carnival, or other festive event, our Clown Face inflatable is the perfect way to add a touch of whimsy and fun. So why wait? Order yours today and get ready to clown around!
Size 15' x 15' and 14' Tall
Weight Capacity: 300 to 1,000 pounds
Capacity 8-12 participants at one timeFor an additional cost of $5.00 you can rent an extension cord
Please make sure NO PET WASTE is located where the inflatable will be placed of be subject to an animal waste fee.
Features a built-in step to make it easier to get in and out of the bounce house.