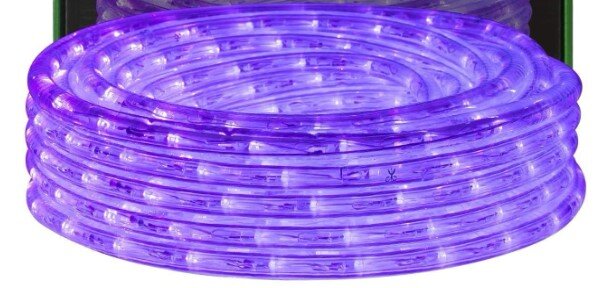 Blacklight Neon Rope Light 40'
BlackLights LED Rope Lights 40'
Introducing our Blacklight Neon Rope Light, the perfect addition to any party or event! This rope light emits a vibrant neon glow that is sure to impress your guests and create a fun atmosphere.
Made with durable materials, this rope light is built to last and can be used both indoors and outdoors. It features a flexible design that allows for easy installation and customization to fit any space.
The blacklight effect adds a unique touch to any setting, making it perfect for themed parties, Halloween events, or even just as a fun accent in your home. The energy-efficient LED lights are long-lasting and provide a bright and consistent glow.With its easy-to-use design and eye-catching neon glow, our Blacklight Neon Rope Light is the perfect choice for anyone looking to add a fun and unique element to their next event or space.
【Notes】It is Blacklight Rope Lights. Why feels like a little bluish. Because PVC Material, due to refraction of light, the Blacklights Rope Lights looks like bluish, but it is really blacklight in fact.
【Blacklight Rope Lights Outdoor】The IP65 grade has excellent water resistance which will live in any rainy and snowy days, especially suitable for outdoor use, Such as Patio/Lawn/Eaves/Trees.
【Safe to Use】Two built-in fuses in the power plug as shortcircuit protection, more reassuring and reliable. With Mounting Fixing Clip to firm the rope lights when you decorate anywhere you want.
【Colorful Home】Come with premium quality 432units LEDs. A colored rope light adds great ambiance to your room. With strong flexibility, you can DIY any different modeling, Perfect for bands, clubs, dance, performance stage, theatrical productions, DJ light show, gym, studio, bar, churches, galleries, disco, KTV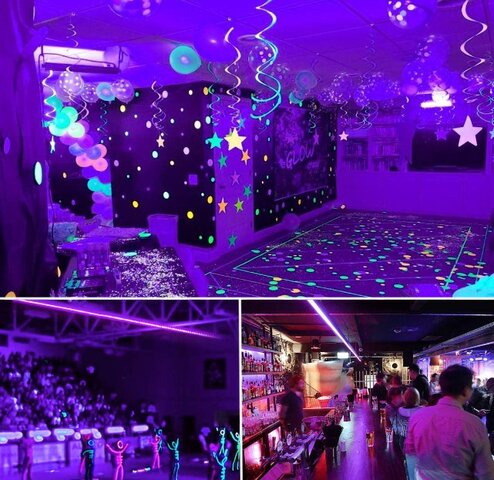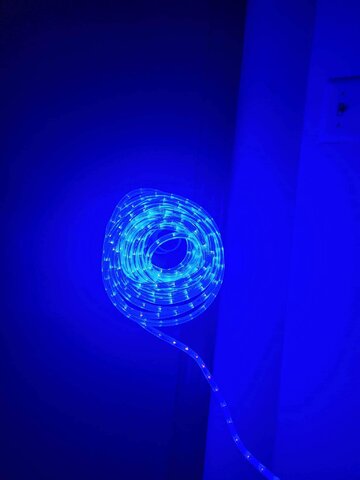 * Product may vary from image *