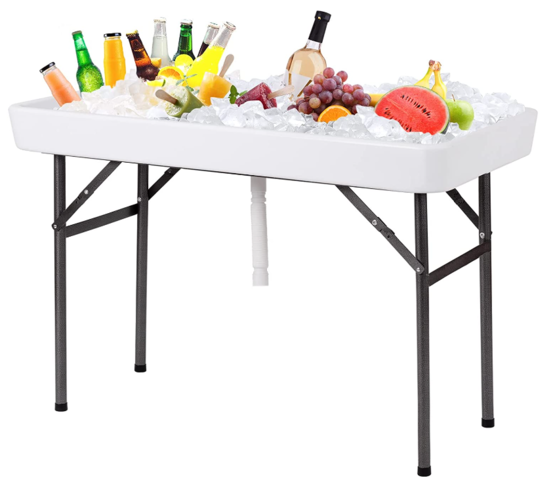 4' Chill Table
Space-saving TableThe legs can be folded under the tabletop, it's convenient to store the the table and it saves space for your home.
Easy to Clean The ice cooler table is designed with a drain hole and equipped with a drain hose, so it's convenient to drain water and clean the table.
Stable Structure The table top is crafted of high-quality and long-lasting polyethylene which is solid enough to last for many years. Four legs are made of solid iron with exquisite finish and they are rust-resistant.
Decorative Skirt The ice table comes with a white skirt which brings a good look to the table. The skirt is movable and washable.
Suitable for Various Occasions This ice cooler table is perfect for a variety of activities such as weddings, parties, picnics, or sporting events. It can cool your food, fruit, drinks and make them keep fresh.
*Rental product may differ from picture*